Let's jump right into today's roundup.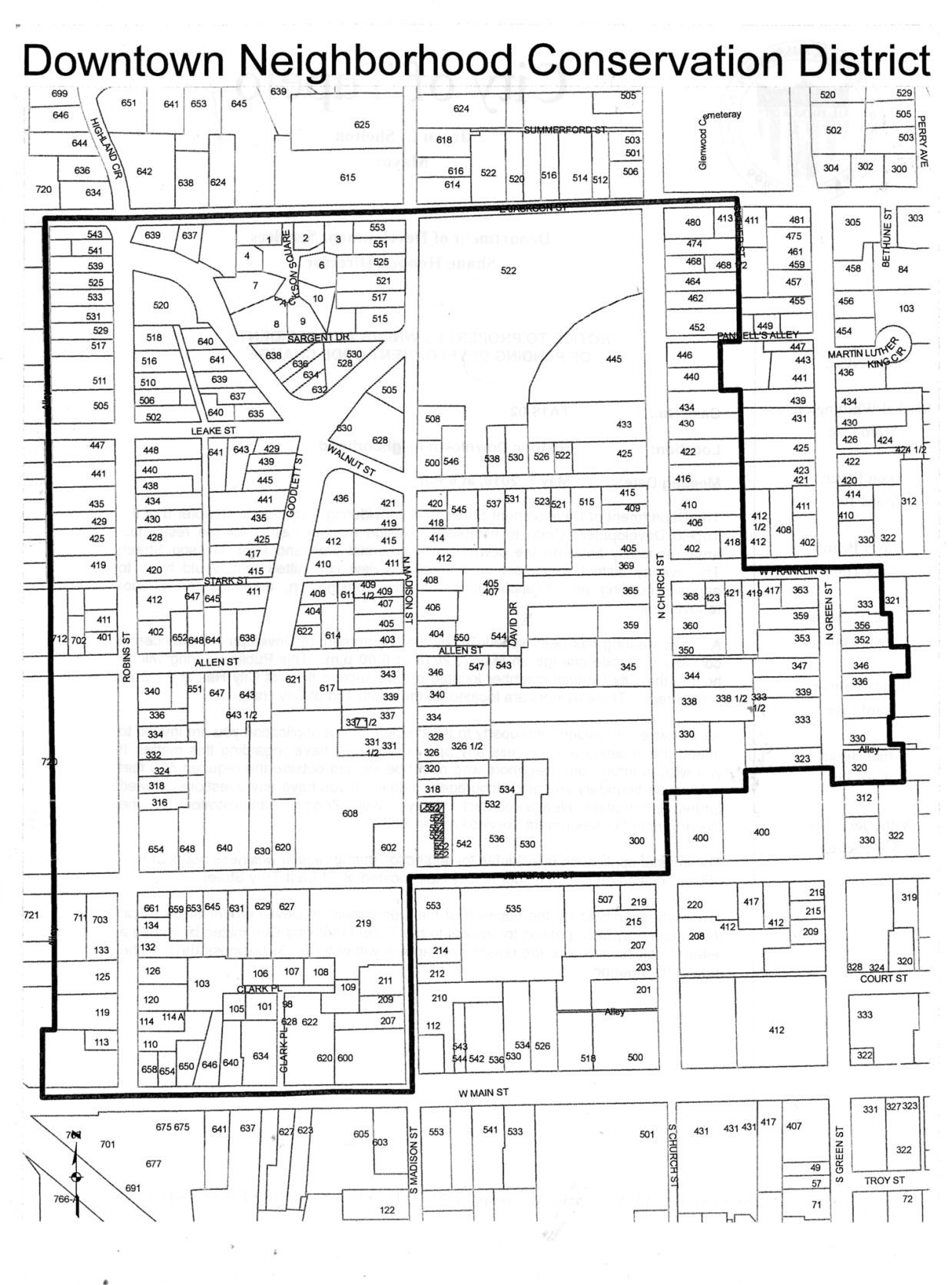 Starting in Tupelo,  there is news of new Historic District zoning.   The district would include a small portion of the Downtown Tupelo National Register Historic District, and link the downtown district to the Highland Circle National Register Historic District that is a few blocks north.  A second article later in the week shared that the Tupelo Planning Committee is in support of this Historic District zoning overlay.  According to this article, the Tupelo City Council must now also vote in favor of the overlay district before it can become official.
Within an overlay district, new construction and exterior work to buildings within the zone must conform to certain design standards intended to ensure architectural consistency.
http://www.djournal.com/news/local/planning-committee-backs-overlay-district-for-downtown-neighborhood/article_32746e5f-43e7-55d9-bf94-efafcc5c7fe2.html
http://www.djournal.com/news/local/historic-downtown-neighborhood-seeks-stronger-building-regulations/article_c87361e8-f713-52cd-a2f4-f80c41ef029e.html
From Philadelphia comes word, along with a rendering, of the proposed future work on the corner of Main and Byrd Streets.  This rendering shows the demolition of one historic building and the gothicification of the Ellis theater, along to some changes to the two-story building facing Main Street.  A May 23 public hearing on the design of the Marty Stuart Congress of Country Music has been set by the Philadelphia Historic Preservation Commission.  I know there is always pressure on HPC to rubber stamp big projects that come to small towns, but I hope the Philadelphia Historic Preservation Commission will show the developers that the project needs can still be met, all while protecting Philadelphia's historic resources.
http://www.neshobademocrat.com/Content/NEWS/News/Article/Preservation-Commission-to-consider-Stuart-Center-plans/2/297/43182
In Columbus, there is more news about the former Lee High School.  According to a Dispatch article the school could be rehabbed into a mixed use site.  Work would take place in two phases.
During Phase 1, which is estimated to cost between $3 and 5 million, developers plan to put a 16,000 square-foot restaurant or banquet space in what is currently the cafeteria; a 24,000 square foot multi-use venue/community center in the auditorium; and a 22,000 square foot free-standing retail space in the gymnasium. The plan also includes putting approximately 24 1- and 2-bedroom, upscale, loft apartments in the two-story classroom wing of the building. Phase 1 is expected to be completed January 2020.

Phase 2 would see a 4,000 square-foot restaurant on what is currently the front lawn and gym parking lot and a mixed use commercial space, between 90,000-100,000 square feet, that includes retail, restaurant and approximately 20 upscale, loft apartments. That phase is expected to cost $10 million.
The school is still up for consideration as a Mississippi Landmark.  The article cites the date of this MDAH meeting as being on May 23, but our MissPres calendar says the next ML committee meeting isn't until June 14.
http://www.cdispatch.com/news/article.asp?aid=65700
Last week in Natchez, the Slave Dwelling Project held events at Concord Quarters, Longwood, and Prospect Hill Plantation.
https://www.natchezdemocrat.com/2018/05/08/slave-dwelling-project-founder-to-visit-area/
https://www.vicksburgpost.com/2018/05/08/slave-dwelling-project-to-visit-southwest-mississippi-bnx/
From Ocean Springs, there is news of a restoration underway at the Carter-Calloway House.
http://www.wlox.com/story/38172428/a-new-lease-on-life-for-the-steamboat-house-in-ocean-springs
The City of Biloxi has decided to demolish four historic houses on Forrest Avenue during National Historic Preservation Month.  Public funds were used to purchase these houses and public funds are being used to destroy these buildings that were built between c.1920-c.1950.  While Mayor Andrew "FoFo" Gilich maintains that "Old Biloxi" is important to his administration, his actions are showing otherwise.
http://www.wlox.com/story/38171828/collaboration-brings-new-keesler-gate-project-to-life
Remember you can catch the preservation news as it breaks in our Twitter sidebar to the right. =====>>
If you know of any preservation-related news items not mentioned, or if you have more information about a story above please let us know in the comments below.
---
---
Categories: African American History, Antebellum, Biloxi, Columbus, Demolition/Abandonment, Historic Preservation, Natchez, National Register, News Roundups, Ocean Springs, Philadelphia, Preservation Law/Local Commissions, Renovation Projects, Tupelo